10 Best Tips For the San Diego Zoo That You Can't Miss
In this guide, we will cover our best Tips for the San Diego Zoo to ensure that you arrive to the park extremely prepared, and know all of the 'hacks' to maximize your time and money.
Table of Contents
1. Know the Best Time to Visit
The best time to go to the San Diego Zoo are Monday-Wednesday. In general, almost all weekdays are always great options, as the park historically holds lower crowds in this timeframe.
The best time of day to visit is right when the park opens. We've created a Best Day to Go to San Diego Zoo guide that goes in depth of the best season to visit, and underrated times to visit.
2. Save Money on Tickets
When you purchase with us, you can Save $5+ per ticket, and you'll also be able to skip the line by going straight to the gate. Be sure to use the Coupon 'SAVE5' before checking out.
You can learn more about our process and how we're able to do this through our Authorized Theme Park Ticket Reseller page.
3. Know the Difference Between the 2 Zoos
Our third tip shows you the truth behind a misconception!
A common misconception is thinking that both the San Diego Zoo and the San Diego Zoo Safari Parks are the same.
Eager park-goers routinely arrive for their visit and find out that they are actually separate parks with very different offerings.
Below we've created a table to summarize the main differences and also how to be able to tell them apart during your travel.
We've Created a Table to Highlight the Differences
| | | |
| --- | --- | --- |
| Theme Park |  San Diego Zoo | Safari Park |
| Location | Downtown - Balboa Park | North of downtown - Escondido |
| Park Size | 100 acres | 1,800 acres |
| Animals | South America, Central America, Africa, Asia, Australia | African and Asian Savannas |
| Parking Cost | Free | $15 |
Located in downtown San Diego (balboa park)

Easily accessible through a variety of avenues. Car, public transportation, bicycle and even walking (no excuse not to visit!)

Free Parking

Park Size = 100 acres

Animals are featured from South America, Central America, Africa, Asia & Australia


Located north of downtown San Diego (Escondido)

1 hour drive from the San Diego Zoo (Balboa Park)

Parking Fee. Generally it is $15 per vehicle and $20 for RV parking. There is also preferred parking available on holidays and weekends for an additional $18.

Park Size = 1800 acres

Animals are featured from the African and Asian Savannas

The majority of both of these parks are outside.
4. Parking is Free
Unlike other theme parks and attractions, the cost to park at the San Diego Zoo is free.
You will not need to pay anything to park. The parking lot is located in the front of the zoo and is owned and operated by the city of San Diego, and about a 1-2 minute walk from the entrance.
You'll still want to know what to expect when arriving at the San Diego Zoo, so be sure to take a look at our San Diego Zoo Parking Guide to learn about the best places to park!
Also, please note this is specifically for San Diego Zoo. Safari Park on the other hand does have a parking fee. 
5. Know About the Rides
When most people think of zoo, they just think of just being able to walk around and see dozens of amazing animals in one park.
However, most people don't know that there are actually several rides at the San Diego Zoo.
Our favorite ride hands down is the Skyfari Aerial Tram as you're able to hp on and enjoy amazing aerial views over the zoo and the surrounding area of Balboa Park.
Other than providing amazing view, this Skyfari ride is a shortcut!
This cable car connects riders from Front Street to Northern Frontier, a much faster and easier way to travel.
You can read about all of the San Diego Zoo rides here.


6. Download the App
Downloading the San Diego Zoo app is one of the most useful things that you can do for your visit.
The interactive map allows you to see the entire park and even get live directions with estimates of how long it will take to arrive. 
Additionally, you'll be able to see where all of the attractions are, expand to see more information about each one, and even order food from the app.
It's a much easier way to plan your day overall, and you can seamlessly update your itinerary through your phone.
7. Know What to Bring
There are essential items that you'll want to bring to this park to protect yourself from the heat, and just to be ready for the park in general including:
Sunscreen
Water bottle
Identification Card (Driver's license)
Phone charger
Hat
Credit card
8. Ride the Bus Tour

This 35 minute guided bus tour gives you the best of all worlds. You are able to see the animals, learn about them, their behavior and their habitats, all from the comfort of your open-aired bus seat.
The bus trip gives you a brand new unique travel experience, as your friendly tour guide educates you on the history and behaviors of the wildlife.
Also you will be able to enjoy a fantastic in-depth look at the world's giant exotic wild animal collection throughout this full-day excursion as you travel to the San Diego Zoo from Orange County.
The bus tour is included with an admission ticket, and is available on a first-come, first-served basis.
9. Consider an All Inclusive Pass

Are in San Diego for more than 1 day? With a San Diego Go Card, you can save up to 55% on retail prices and are able to get to over 40 attractions with one low price.
This pass essentially bundles in the most popular attractions in San Diego for a much lower price than it would be if you visited those attractions individually. 
A Friendly Reminder.. This is the easiest way to purchase San Diego Zoo tickets.
10. See the Zoo Virtually
If you can't visit the park for any reason, the San Diego zoo offers many live cams, and virtual resources that has been a grand slam with visitors.
Here's how it works:
There are 12+ animal live cameras where you are able to click through and see what the animal is doing within the park at this exact time. The cameras are positioned for the best view of the animals in their enclosure. Also, these live cams are on every day!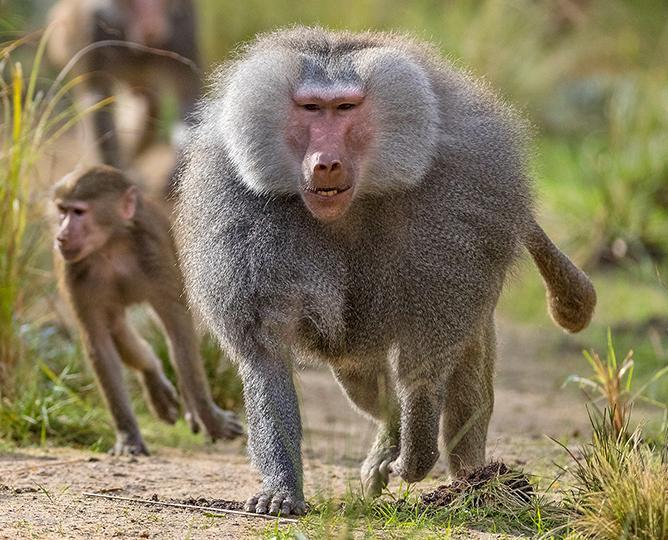 The different animal live cams include:
Hippos

Platypus

Baboons

Penguins

Polar Bears

Apes

Elephant

Giraffe

Burrowing Owls

Koala
Virtual Games at the San Diego Zoo Site
San Diego Zoo also provides games on their website. The kids are able to choose from a variety of animals and learn about them.
It will get very detailed including the type of animal, where they are located, their endangered status, size, food, habitat, their biggest threats, stories, what their day to day routine is like, fun facts and even how you can help.
It's a great resource overall for kids to be able to learn about the animal world in depth, as well as understanding the park. It is a must-get for kids. 
Check Out Our Travel Tips!
Can You Bring Food Into the San Diego Zoo?
Zipline at the San Diego Zoo Simply Explained
San Diego Zoo Camping | What's Included?